HOME >> Basic Training and Behaviour
Saturday morning classes at Kingsley for beginner dogs.





[check ratings]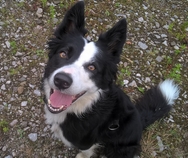 enlarge image

Beginner dogs and older puppies basic training course. Saturdays at 9 am at Kingsley Village Hall, ST10 3AF.




Teach your to come back when called, stop, leave, not jump up, walk nicely on a lead, control when walking through a gate and more.




How to prevent common behavioral problems.




You may work towards gaining the Kennel Club Good Citizen Dog Scheme awards in this class.







General service feedback from our customers who bought this item
[3.5 = Satisfactory]