HOME >> Training at home
Dog training in your own home and one to ones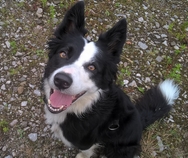 enlarge image

This shop can be used to make payments for training in home or one to ones if we hire a hall. It can be used to pay a deposit for behavioural training and advice.

Additional fees for hall hire, travel or the difference in the price must be paid at the first session.

You can use it for paying for gift vouchers too.

Please write in the notes what you paid for and your name and the person who is is for if applicable.