Churnet Valley Dog Training classes in Staffordshire.

Classes are now suspended until the end of lockdown.
One to ones are available in a public place.
"Train your dog for life"
I am now introducing shorter courses of four weeks long. This means clients don't have to commit to eight weeks while things are unsure during the covid 19 pandemic. If we have to close down during a course we will start again where we left off. You can wait for the course to restart or have a refund, less an admin fee. Puppy courses will remain at eight weeks long for this course. Every precaution is being taken while people are attending classes, including extra cleaning between and after classes.
Puppy training course and KC puppy foundation of eight weeks on Wednesday the 28th of October at 6pm at Kingsley Village Hall, High Street Kingsley, ST10 2AE.
Adult dog training course of four weeks on Wednesday the 28th of October at 7 pm - 8 pm at Kingsley village hall.
Saturday the 22nd of 31st October four week course at Kingsley village hall. 9am beginners/ puppies KC puppy foundation, 10 am progressing class and KCGCDS, 11am advanced class and KCGCDS.


"Booking being taken now for these courses, full payment secures your place"
"I'm sorry it is only one person per dog or puppy at the moment because of Covid 19 restrictions"
Missed class due to holidays/illness etc still have to be paid for as the class is still running. Missed classes can be taken by arrangement in another class while your course is still running (this can not be guaranteed because of restrictions of numbers at the moment). If you are not attending a course you cannot make previously missed classes up. There are no refunds and no classes will be rolled over to the next course except in exceptional circumstances at my discretion. If your circumstances change tell me straight away so I can sort something out for you.
Appointments for behavior modification and advice being taken now. Realistic prices so you can help your dog to live a good life. Click the link below for details.
http://https://www.churnetvalleydogtraining.co.uk/Dog-Behavior-Consultations/I40.htm
'Using kind, positive methods of training for your dog'
Karen Landon KCAI (cd) ADip cbm, IABTC approved instructor, IABTC C&T 4
Specializing in Pet Dog Obedience Training and Behavior Modification.

'All Breeds Welcome'
Special offer three one to ones for £110, travel and hall hire expenses may be added.
Classes held at Butterton Village Hall, Wetton Road, ST13 7ST and Kingsley Village hall, High Street Kingsley, ST10 2AE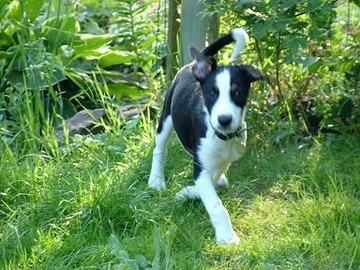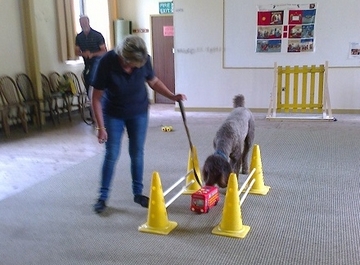 One to one's are available at various times to suit.
New - private dog training courses, see page for details.
'Dogs displaying aggressive behaviour in class,excessive barking or showing signs of not being able to cope in a class will be removed. This is for the safety and well being of the dog, the owner and the class. One to one sessions to help the dog and owner will offered in these cases'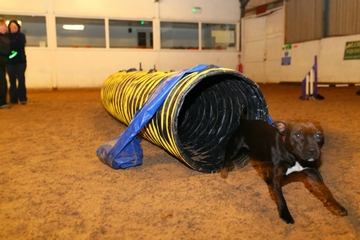 Behavioral consultations and
one to one training at a time and location to suit.
Phone Karen - 01538 703568 between 10am - 4pm, 6.30 pm - 8 pm. Monday too Friday Or email me: churnetvalleydogs@gmail.com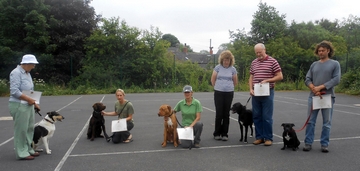 Kind positive reinforcement method of training.
See customer reviews in the products section.
Tracking class are held through the summer months.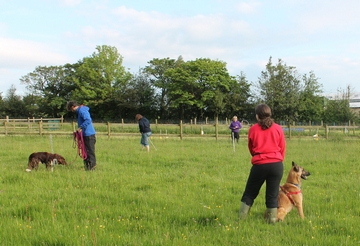 Please speak to me before paying for a course, to check for available places and which course is suitable for you. 01538 703568
"When you come to class, please wear sensible clothes and shoes no high heels or flapping coats. Please bring tit-bits, a silent toy not a ball and a blanket or mat for your dog to lie on in class while you are listening. Bring your dog wearing a normal flat collar or martingale collar, harness or headcollar

"My policy for paying for courses is that the course must be paid for in full before or on the first class. Missed classes can be taken in other classes. If you cannot attend the first class and haven't paid you must contact me and arrange to pay, if not I will fill your space. This way enables me to organize the classes, keep them small and keep the course prices down.
KCAI (cd)
IABTC Pet Dog Training Approved Instructor
IABTC Puppy Parties and Puppy Training certificate
Diploma in Canine Behavior and Psychology
ADipCBM
IABTC C&T4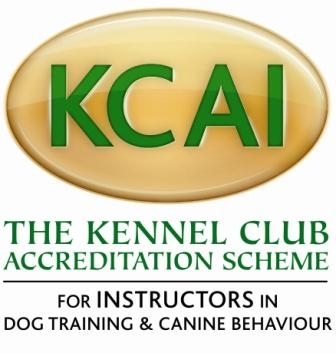 Selected Items