HOME >> Puppy Classes
Adolescent Puppy/young dog Training Course





[check ratings]
A new adolescent puppy and young dog training progression course starting on the 19th of January
At Kingsley Village Hall, ST10 2AE at 7 pm.
Please speak to me before paying for a place.
The course is one hour a week for eight weeks.
If there is snow and we can't get to the hall the class will be cancelled and added to the end of the course.

Payment must be made in advance, no refunds unless I can fill your space.
"Please be aware that only person per puppy please. I can do one to one for couples and family's if required."
Give your puppy an excellent start in life by bringing him or her to puppy classes to learn to listen to you in the company of others and train what your puppy needs to learn to become a well trained and happy adult. Learn how to avoid behaviour problems from occurring.
This course is also a beginning to working towards the Kennel Club Bronze award.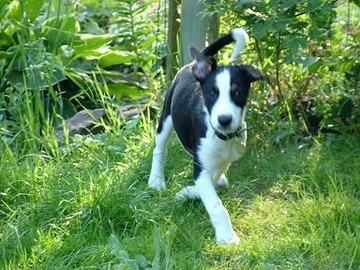 General service feedback from our customers who bought this item
[3.5 = Satisfactory]