Dog training tips
A couple of tips this time...
When training something new don't switch trainers during the process. If you and your partner or the children want to teach the dog, each person should teach him or her something different not the same exercise. Everyone has a different way of teaching, different mannerisms and a different sounding voice, which can confuse the dog. When one person trains the exercise it is more consistent and is easier for the dog to learn. When the exercise is learnt everyone in the household can use it.
Always finish a training session on a high note. The end is what is remembered best. You need to finish while the dog still wants to do more so he or she will be enthusiastic next time. When the dog is doing something well don't keep asking him to do it over and over again, he will get tired and might change what he's doing which won't be right. If things go really wrong and you can't progress finish with something the dog can do or have a play.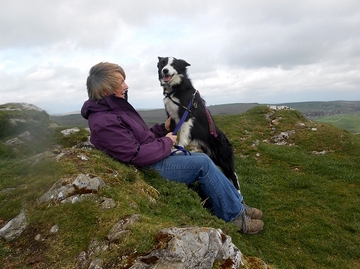 If you get stuck or have any questions give me a call. 01538 703568
Look out for more training tips in the following weeks.
Happy training!
http://https://www.churnetvalleydogtraining.co.uk/Liver-Cake-recipe/I10.htm