HOME >> Heelwork to Music
Heelwork to Music





[check ratings]

enlarge image
I am delighted that Hannah is coming to share her Heelwork to Music skills with us.
At Butterton Village Hall, ST13 7ST
on the 6th of October 1pm-5pm.



Heelwork to music with Hannah Starr. Hannah has trained her own dogs in Heelwork to Music and trick training, doing Demos, competing with her 2 Parson Russell Terriers and has been part of the Northern team in the Interregional HTM competition twice in 2015 and 2016, as well as being part of the KC Dog Activities team for HTM at Crufts 2016. In November 2018, Chilli and Pepper played Sandy in Annie the musical, with the Phoenix Theatre Company, at the Cast Theatre in Doncaster.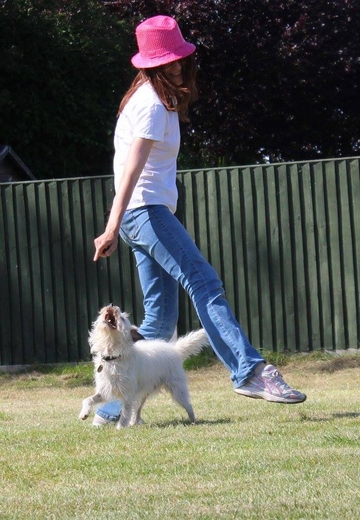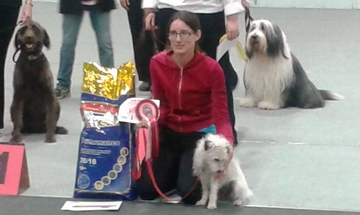 £35.00 each if booked before the 31st of August, £10.00 for extra handlers and spectators.
£40.00 each after the 31st of August.
Includes tea, coffee and biscuits.
On the 6th of October. 1pm - 5pm. Please arrive early to be ready to start at 1 pm.
Bring your dog on a collar or harness and lead, bring treats, a water bowl, a silent toy and a bed/mat.
Dogs need to under control and able to work with other dogs in close proximity. Dogs must be good around people and other dogs, no barky dogs please. No bitches in season.
General service feedback from our customers who bought this item
[3.5 = Satisfactory]